Who We Are is the 22nd episode of Season 12. It aired on May 18, 2017, followed by All Along the Watchtower.
There was something about being there... It felt pure.

This episode summary is an official CW press release. It may contain errors.
DO NOT CHANGE!
Caught in a dangerous situation, Sam and Dean only have each other to rely on. Meanwhile, the fight between the American Hunters and the British Hunters comes to a head.
Sam decides to rally the American hunters to take down the British operation before they can launch a massive operation to wipe out the American hunters.
Meeting at Jody's house, Sam is able to gather an assault team made up of himself, Jody two unnamed hunters, and Jerry Hollister. Roy and Walt arrive with the Winchesters taking note that they are surprised to see them after killing them. Dean forgives their past transgression as Sam revealed that he called them to help. Sam gives a speech on how the British Men of Letters deceived them all into thinking they are here to help.
Characters
Edit
Main Cast
Edit
Recurring Cast
Edit
Guest Stars
Edit
Featured Supernatural Beings
Edit
Continuity
Edit
Promotional Pictures
Edit
Behind the Scenes
Edit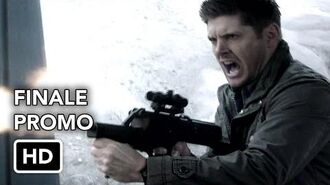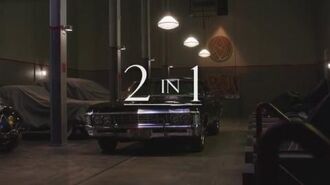 References
Edit
Community content is available under
CC-BY-SA
unless otherwise noted.