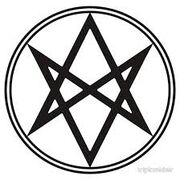 Welcome!
Welcome to my profile. If you want to leave a message then leave one on my talk page and I will get back to you as soon as possible. Also check out my episode discussion blogs.
Info About Me
Hi. I thought I would add some information about myself to my profile. If you are curious read on, but keep in mind that I don't intend to reveal my identity. 

I am male. I have blue eyes and red hair. My personality type is INFJ-T. I love books and actually work at my local library. I am currently enrolled in a local community college and I am working to get my Master's in library science. I love my job and I wouldn't work anywhere else for all the money in the world.
I love music and I am a metalhead. I love heavy metal/rock, but I also love Blues and Classical music. My favorite book is Of Mice and Men. My favorite movie is John Carpenter's The Thing. My favorite tv show is Breaking Bad. My favorite video game is Elder Scrolls V: Skyrim. My favorite band is Metallica. My favorite song is War Pigs by Black Sabbath. 
I love cats and dogs, but I tend to be more of a cat person. This is strange because my favorite animal is the wolf and it is also my spirit animal. My hobbies include: binge-watching tv shows, spending some time alone, and working on my fantasy novel that I have been writing. 
I will continue to update this and add more information about myself for whoever is interested. If you would like to talk to me about the information listed here then visit my talk page and leave a comment. I will make sure to respond as soon as possible.
Community content is available under
CC-BY-SA
unless otherwise noted.