Doctor Strange in The Multiverse o Madness - The Loop
Play Sound
Super Strength is the ability of one's muscles to exert force beyond what is physically possible for a human. A common power among many paranormal creatures, basic super strength allows the user to casually overpower human opponents, even those who would be otherwise untouchable.
At higher levels, typically among immortals, super strength enables the user to safely lift overbearing weights such as cars with their bare hands, break free of most physical restraints, and cause considerable damage to their immediate surroundings with the force of their blows.
Individual Users
[
]
Racial Users
[
]
Angelic Beings

[

]
Princes of Hell - As four of the first five demons ever created, the Princes of Hell are incredibly strong, being able to overpower humans, monsters, lower demons and even angels as powerful as a Seraphim with ease. Their strength compared to the Leviathans remains unseen, but it is possible the Princes are at the same level if not stronger, as whilst Leviathans have been shown to be able to overpower Seraphim, Castiel could hold his own against two at once, but was no match for Dagon, who beat him to a pulp (it should be noted that Castiel last faced Leviathans before The Fall, and faced Dagon after, and therefore was possibly weaker than before).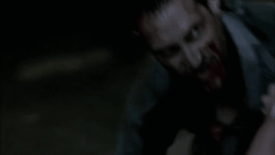 Demon-like Beings

[

]
Daeva - Daeva are able to easily overpower even higher-tier black-eyed demons.
Hellhounds - Hellhounds are incredibly strong, able to take down humans and black eyed demons. They are strong enough to instill fear into angels themselves.
Other Beings

[

]