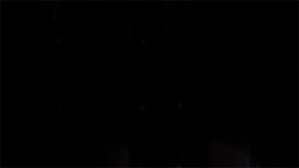 "
God was supposed to be gone. (...) We were free. (...) How the hell are we supposed to fight God?
"
Supernatural was renewed for a fifteenth season by The CW on January 31, 2019. The season will consist of 20 episodes and will air on Thursdays at 8PM EST[1] before moving on Mondays at the same time starting March 16, 2020.[2] Filming began on July 18, 2019 and will end on April 2, 2020.[3]
Executive producers Eugenie Ross-Leming and Robert Berens stated that the question of free will would definitely be part of the main focus over the course of the show's final episodes, as the cast grapples with the possibility that the God they thought they knew doesn't exactly have humanity's best interests in mind.[4]
The season premiered on October 10, 2019 with Back and to the Future[5] and will end on May 18, 2020 with TBA.[6]
On March 22, 2019 it was announced that it will be the show's final season.[7]
Synopsis
The epic journey of the Winchester brothers come to a close as Supernatural enters its final season. Sam (Jared Padalecki) and Dean (Jensen Ackles) have battled demons and angels, mythical creatures and monsters, in a seemingly unending quest to save the world. But in the final battle of the show's 14th season, they face off against God Himself (Rob Benedict), refusing to kill their surrogate nephilim son Jack (Alexander Calvert), and thus bringing about God's decision to end this reality once and for all...
Season Cast
Main Cast
Recurring Cast
Guest Stars
Co-Stars
Anna Grace Barlow as Lilith (1/20) (episode 5)
Melanie Merkosky as Carla (2/20) (episodes 1-2)
TBA as Lizzie Borden (2/20) (episodes 1-2)
Episode List
There was something about being there... It felt pure.

This episode summary is an official CW press release. It may contain errors.
DO NOT CHANGE!
Spoilers
Episode Spoilers
Episode 9:
Episode 10:
Episode 11:
Episode 12:
Trivia
This is the final season of Supernatural.
Andrew Dabb said that Back and to the Future, Raising Hell and The Rupture were written as a three-part premiere.
The writers returned to work on May 14.
This is the third season to get a January renewal by The CW. The first two were Season 11 and Season 13 with all three coincidentally being two seasons apart each.
This is the fourth season where Andrew Dabb and Robert Singer are the showrunners.
This is the eighth and final season to have less than 23 episodes with Season 1, Season 2, Season 3, Season 4, Season 5, Season 6 and Season 14 being the first seven.
This is the first season to have an episode directed by Jensen Ackles since The Bad Seed in Season 11.
This season features the most cast members direct at least one episode; Jensen Ackles, Richard Speight Jr. and Matt Cohen.
This is the first and only season to feature all the known most powerful beings in existence; God, The Darkness, Death and The Shadow.
This is the first season since Season 11 to have its main cast members appear on the official poster.
This is the first season to feature the Mark of Cain since Season 11.
This is the first season to feature the Supernatural books and The First Blade since Season 10.
This is the first season to feature White-eyed Demons since Season 4.
This is the first season to feature Woman in White since Season 1.
This season marks the permanent death of Arthur Ketch and Rowena MacLeod who are former enemies of the Winchesters and who gave their lives to help them out.
This is the first season where Alexander Calvert plays someone else other than Jack Kline.
A lot of recurring "fan-favorite" characters from the previous seasons return in the final season:
As of this season, all of the current main cast have portrayed an angel and/or a demon at least once:
Gallery
Video
Official Trailers
Shaving People, Punting Things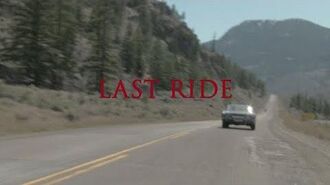 References