Necromancy is the ability to summon and control things that are dead, or other types of creatures. One of the uses of this is reanimation, which is aimed at creating zombies.
The earliest known ritual for this purpose was recorded in Ancient Greece.
Characters With This Ability
Edit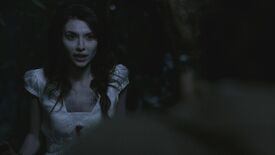 Samhain - Samhain, the origin of Halloween, can summon ghosts, monsters, and even demons (of lesser power), to do his will. As Sam, an experienced hunter puts it, he, essentially, can eventually control everything he and Dean ever fought.[1]
Osiris - Osiris, the Egyptian god of death, could summon ghosts and cause them to do as he commands.
Death - When he, under the instruction of Lucifer, resurrected people, they became ravenous soon after.
Necromancers
Edit
Necromancers are dark magic users who employ their supernatural knowledge to summon and control the dead.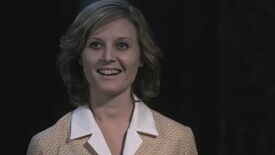 Appearances
Edit
The Thules practiced, experimented and attempted to perfect necromancy to the point that their subjects were not simply enslaved or summoned spirits or mindless zombies, but actual resurrected humans.
According to Rowena MacLeod, necromancy is a delicate art, unpredictable even under ideal circumstances.[2]
References
Edit
Community content is available under
CC-BY-SA
unless otherwise noted.