Muscas are "hybrid"-looking creatures between humans and flies
Musca are humanoids, though their faces resembles monstrous giant flies, so in order to walk among the humans world, they wear dark beekeepers hats and leather clothing to hide their bodies.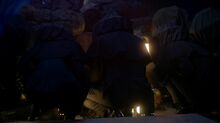 The Musca tend to keep to themselves and their own communities. Their existences have been recorded in lore, but no one has ever seen one in real life. Though every few hundred years a "bad egg" is born among, where male fails to find a mate, resulting in him abandoning his community. The male turns to attack humans, using their bodies to nest binding them together in a viscous goo. Its seems though a Musca leaves the community, its kind will track it down and even retrieve the deceased body for a proper burial.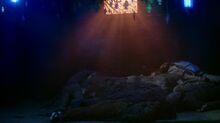 Community content is available under
CC-BY-SA
unless otherwise noted.