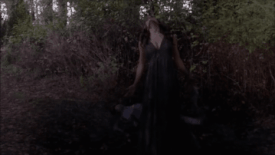 Indestructibility is the property to be beyond destruction, no matter how powerful an attempt to destroy this object or entity is.
Characters with this abilityEdit
All characters are listed in alphabetical order.
Nigh IndestructibilityEdit
These supernatural entities or objects that are next to indestructible and can only be killed or destroyed by beings of the same level of power or higher.
Advanced IndestructibilityEdit
These beings are among the most resilient and powerful in the Supernatural universe, they have very few weaknesses and could only be killed by nigh-omnipotent forces or very rare and powerful weapons.
Medium IndestructibilityEdit
These Supernatural beings have certain vulnerabilities, and could also be killed by some higher-tier entities like archangels.
Low IndestructibilityEdit
These Supernatural beings have certain non-physical vulnerabilities, but they could also be killed by a lot of higher-tier entities like angels or powerful demons.
Minimal IndestructibilityEdit
These supernatural beings, though slightly harder to kill than humans, have many vulnerabilities, and can often be killed by conventional means like fire, beheading, silver knives, and higher-tier entities.
Unknown IndestructibilityEdit
Cambions/Katakos - It is unknown how you can actually injure, trap, mislead and/or kill a Cambion. It is also not known whether cambions can live forever or whether they can die of an aging process. However, Castiel has hinted that the Demon-Killing Knife can kill him.