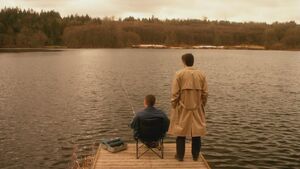 Dream Walking is the ability to communicate to someone through their dreams. Angels seem to solely resort to using this ability when they cannot locate a human or they wish to communicate privately.
While doing this, they can interfere with the dream and even manipulate it to their will. Although mainly a passive ability, it can be used offensively, if powerful enough it is possible for the user to trap a person in their own dreams, or even kill them from inside.
The version of this ability possessed by dreamwalkers is much more powerful than the version of the ability used by others. With dreamwalkers, they can visit alternate realities through dreams.
Characters with this ability
Gallery
Community content is available under
CC-BY-SA
unless otherwise noted.